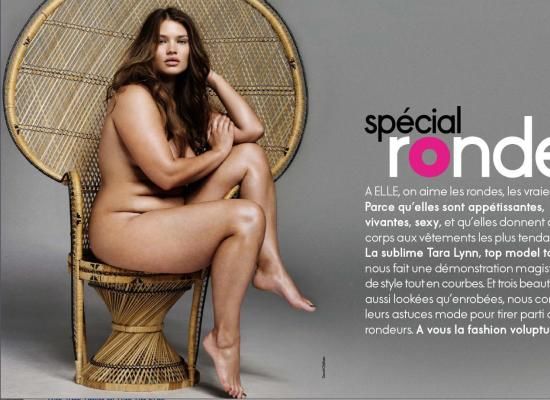 \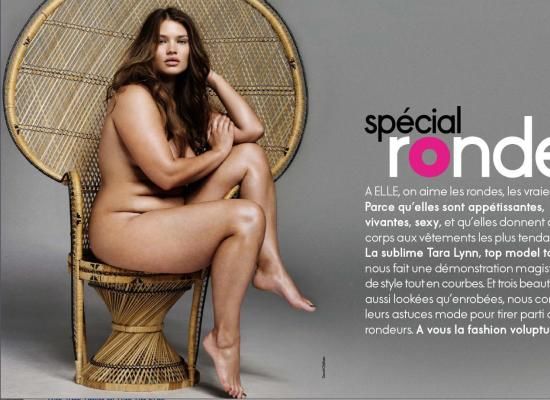 Tara Lynn
Tara Lynn the curvy breathtaking beauty who has captured the attention of the fashion world is one of the most well known plus size models.
In 2008 she started out doing online advertising for Nordstrom. Since then V Magazine used her in their shoot Curves Ahead in 2010 when they were celebrating 'real' women. She appeared alongside other plus sized models Candice Huffine, Kasia P, Michelle Olson and Marquita Pring.
The girls unashamedly flaunted full thighs, stomach rolls and love handles (things that would normally be airbrushed out on a high fashion magazine) whilst wearing everything from figure-hugging Agent Provocateur bodysuits to cut-out Gucci swimsuits.
In April 2010 issue of French Elle featured Tara Lynn on the cover and in a twenty-page-long editorial, for the magazine's first celebration of women who are 'ronde'.
Tara Lynn is the face of Brazilian lingerie company, Plià for their Shape Wear collection for plus sizes. She has also appeared in Glamour magazine.
Today I was enraptured by these pictures from the French
Elle
of Tara Lynn, a plus-sized model who is kind of awesome: according to Jezebel, she "is 27 and has modeled for two years, earned an M.A. in linguistics, and co-owns a restaurant in Seattle with her boyfriend. She once spent two years in France as an au pair, and speaks the language fluently." Linguistics? Seattle? France? Holy geez. Apart from that, she is also a fantastic model. Behold:
Tara Lynn French Model
Tara Lynn can be seen wearing the must-haves of the season. The clothes are nice and light and very wearable.
Tara is wearing a sweater and a short tapered jeans
The short jacket, fleece goes well with this cute cotton voile dress
Tara's look with this T-shirt vintage, this stretch denim mini skirt and that shirt
Great jumpsuit presented by Tara
Turn up jeans, tee, and cardy looks great with Tara

Tara Lynn
and
Taillissime
are a fantastic collaboration. The clothes modelled by Tara look so good.